Seminar Info
---
June 20, 2017 10:00 AM
ADB Headquarters, Manila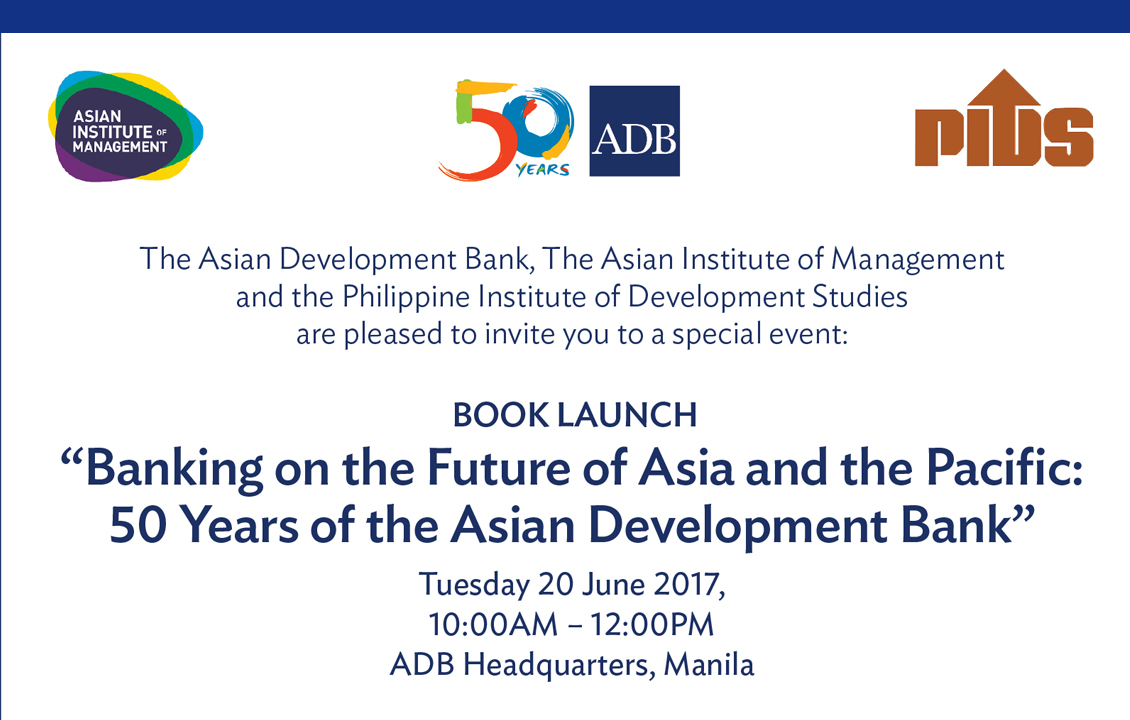 The Asian Development bank (ADB) is celebrating its 50th anniversary. To mark the occasion, ADB has published a 50-year history book set against the backdrop of Asia and the Pacific's economic rise, a period in which more than a billion people were lifted out of poverty. The 548-page book, "Banking on the Future of Asia and the Pacific: 50 Years of the Asian Development Bank" was commissioned by ADB and written by Australian National University academic Peter McCawley, a former Executive Director of ADB and former Dean of the ADB Institute.
About the Launch:
The launch will be held at ADB Headquarters on June 20, 2017 from 10AM-12PM. Registration will open at 9:30AM. Opening remarks will be provided by the Secretary for Socioeconomic Planning Ernesto Pernia. Author Peter McCawley will introduce the history book and reflect on the region's progress over the past 50 years. A distinguished panel--including ADB President Takehiko Nakao; former Secretary of Foreign Affairs Ambassador Delia Albert; Asian Institute of Management (AIM) President Dr. Jikyeong Kang; and PIDS Trustee Alfredo Pascual-- will then discuss the development opportunities and challenges that lie ahead for the Philippines and the region.
Click
here
to view the program.
For more details about this event, please contact ADB c/o Merlita M. Calisin on
mcalisin.contractor@adb.org
.
Gallery
---