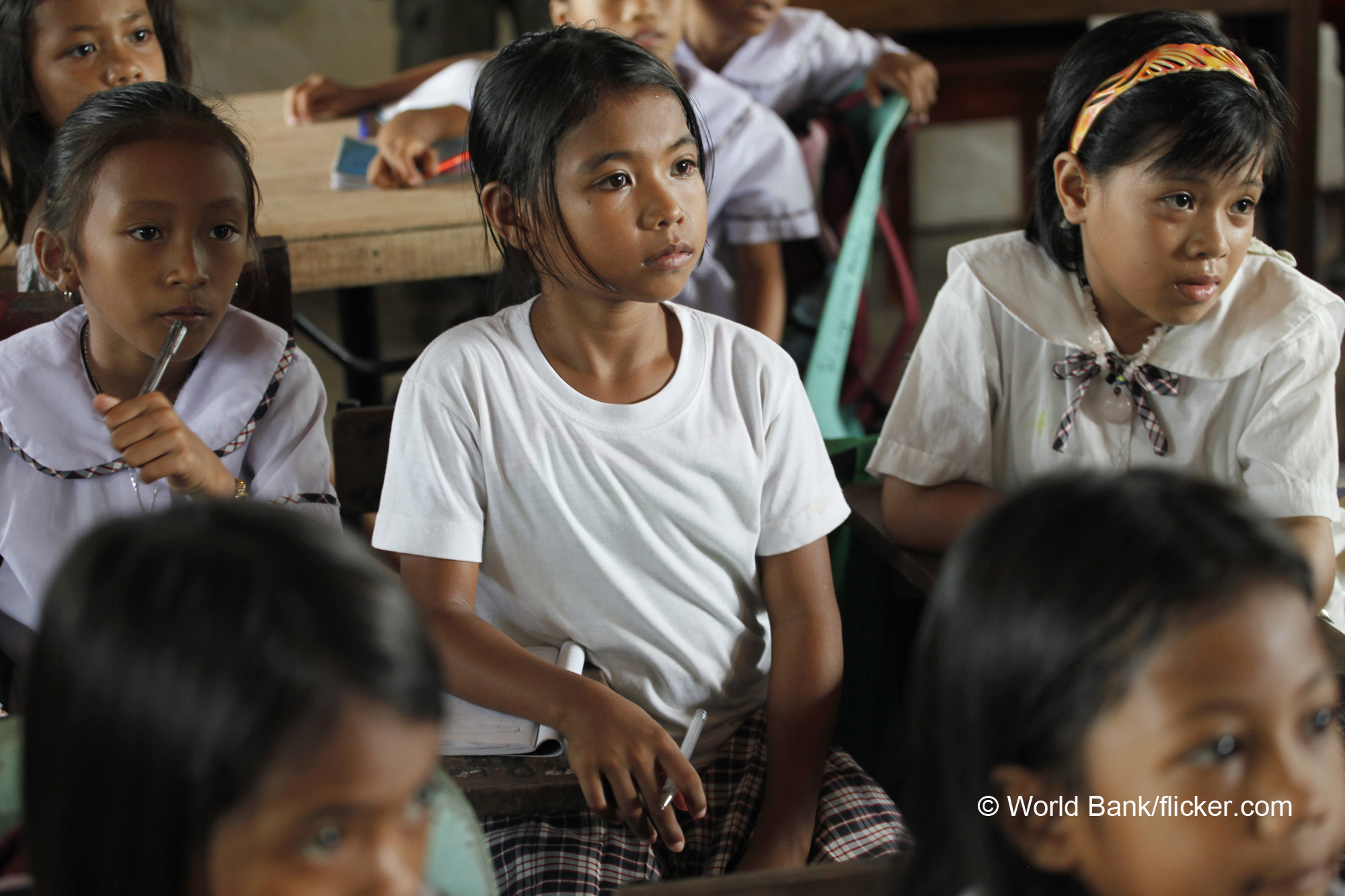 The Department of Education (DepEd) has to address a number of issues on poverty and health to sustain the increasing number of children in the basic education sector.
Over 22.8 million enrollees are expected to enter public primary and secondary schools for this year's opening of classes compared to last year's more than 21.5 million enrollees.
This increasing trend was already observed by Philippine Institute for Development Studies (PIDS) Senior Research Fellow Jose Ramon Albert. In a policy note, Albert said that in the last 10 years, enrollment in primary and secondary levels has been increasing at an average of 1 to 2 percent.
Statistics also revealed that there is an increase in the number of primary and secondary schools in the country despite the backlogs.
But while enrollment and school facilities are increasing, some children remain out of school and there are still many cases of drop-outs, Albert noted. "The presumption is that the reason is economic in nature," he said.
In 2014, about half of the 1.1 million out-of-school children aged 5 to 15 belonged to families in the bottom 25 percent, the study said. There were also disparities in school participation in urban and rural areas (in favor of the urban area).
Encouraging them to stay in school
Albert encouraged the current administration to continue the support for basic education, especially for the Pantawid Pamilyang Pilipino Program (4Ps), the country's flagship conditional cash transfer program, as this will "improve disparities in education opportunity between boys and girls, and between children from urban and rural areas."
Furthermore, the government should also re-examine 4Ps' uniform cash grant of P500 pesos to adapt to the varying costs for schooling for secondary school-age boys and girls and between children in urban and rural areas.
The health of the children should also be a priority of the government as data showed this also affects school participation. While school feeding programs improve the nutritional status of children, these do not reach the out-of-school children, according to Albert.
He also underscored the weak and mostly fragmented national policies on health and nutrition, saying that "the current government, which has declared a war on drugs, should recognize the importance of declaring a war against hunger and malnutrition."
Albert added that it is necessary to provide DepEd with adequate resources. Currently, the department already receives the biggest chunk of the government's budget. According to DepEd, extensive financial management reforms are already being implemented to address backlogs due to "natural calamities and inherited challenges".
Making students stay in school is another issue, Albert said. He suggested using information and technology (ICT) tools to stir and sustain students' interest. However, teachers also need to improve their ICT skills in order to use new technologies effectively in the classroom.
Moreover, Albert emphasized that the quality of education in the Alternative Learning System (ALS) should be extensively monitored. The ALS is a flagship program of the Duterte administration that targets those who cannot access formal education in schools.
Finally, to produce optimal results for studies focusing on basic education, DepEd needs to ensure the quality of data being collected through their databases, such as the Enhanced Basic Education Information System and Learners Information System. ###
If you wish to know more about the study,
download
the policy note from the PIDS website.