Seminar Info
---
May 3, 2018 09:00 AM - 12:00 PM
PIDS Conference Hall, 18F Three Cyberpod Centris - North Tower, EDSA corner Quezon Avenue, Quezon City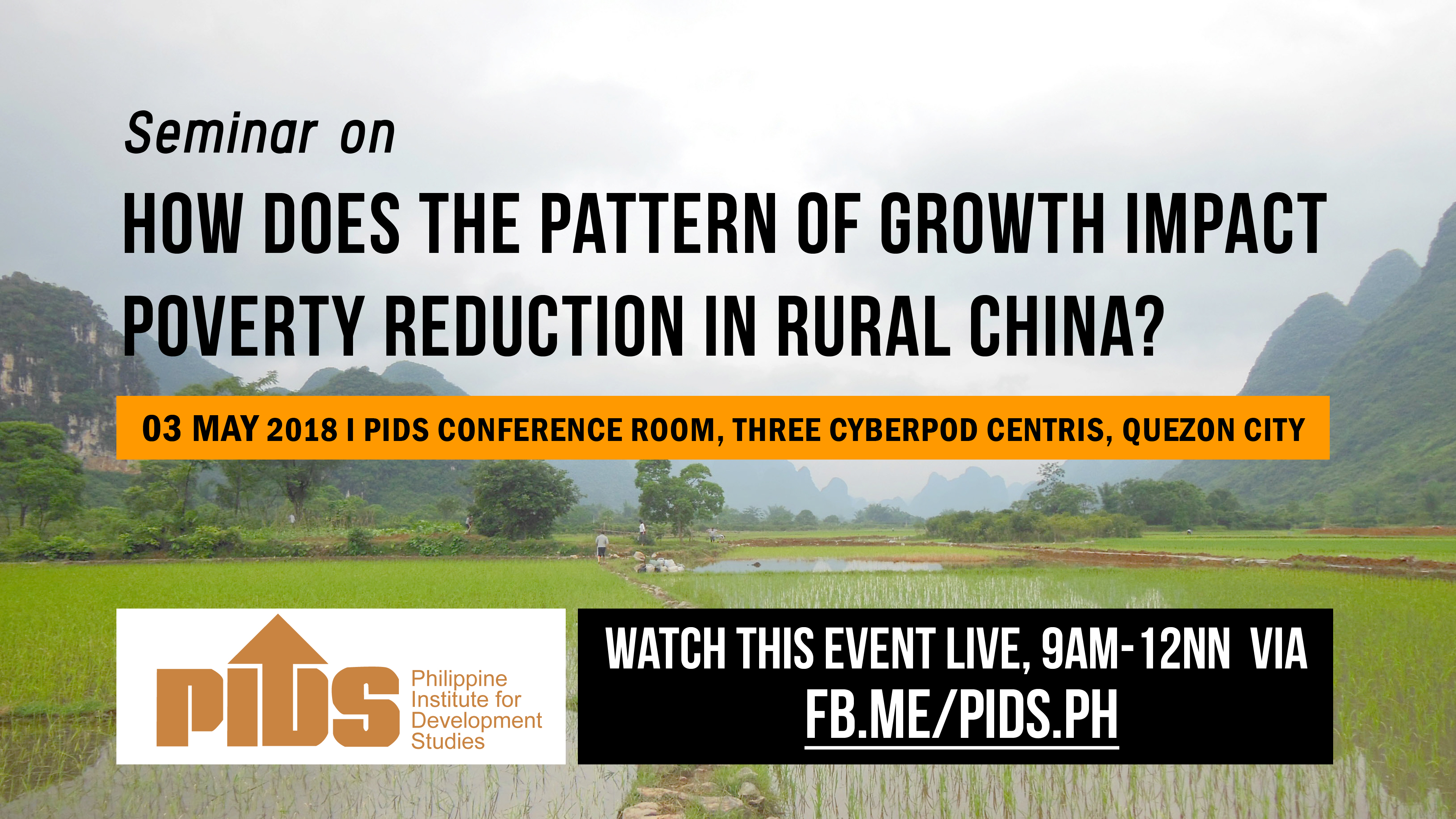 Dr. Nanak Kakwani, former professor of economics at the University of New South Wales in Sydney, Australia, will discuss his paper on
"How Does the Pattern of Growth Impact Poverty Reduction in Rural China?"
which focuses on the main features of the Chinese economy, particularly the growth patterns of Rural China in the period 2007-2013 using the Household and Income Project.
The empirical results show that the economic growth has been unfavorable to the poor. Dr. Kakwani will tackle the paper's many policy conclusions including which policies are propoor and can help achieve a rapid reduction in poverty.
This will be held on May 3, 2018 from 9:00AM – 12:00PM at the PIDS Conference Room, 18th Floor, Three Cyberpod Centris North Tower, EDSA corner Quezon Avenue, Quezon City.
To register, please use our online registration system at
https://events.pids.gov.ph/registration?id=362
.
For more information, you may reach PIDS Public Affairs at tel. nos. 877-4019 / 877-4016/ 877-4032 or through email at naquino@mail.pids.gov.ph or ndelacruz@mail.pids.gov.ph.
DOWNLOAD PRESENTATION
Gallery
---