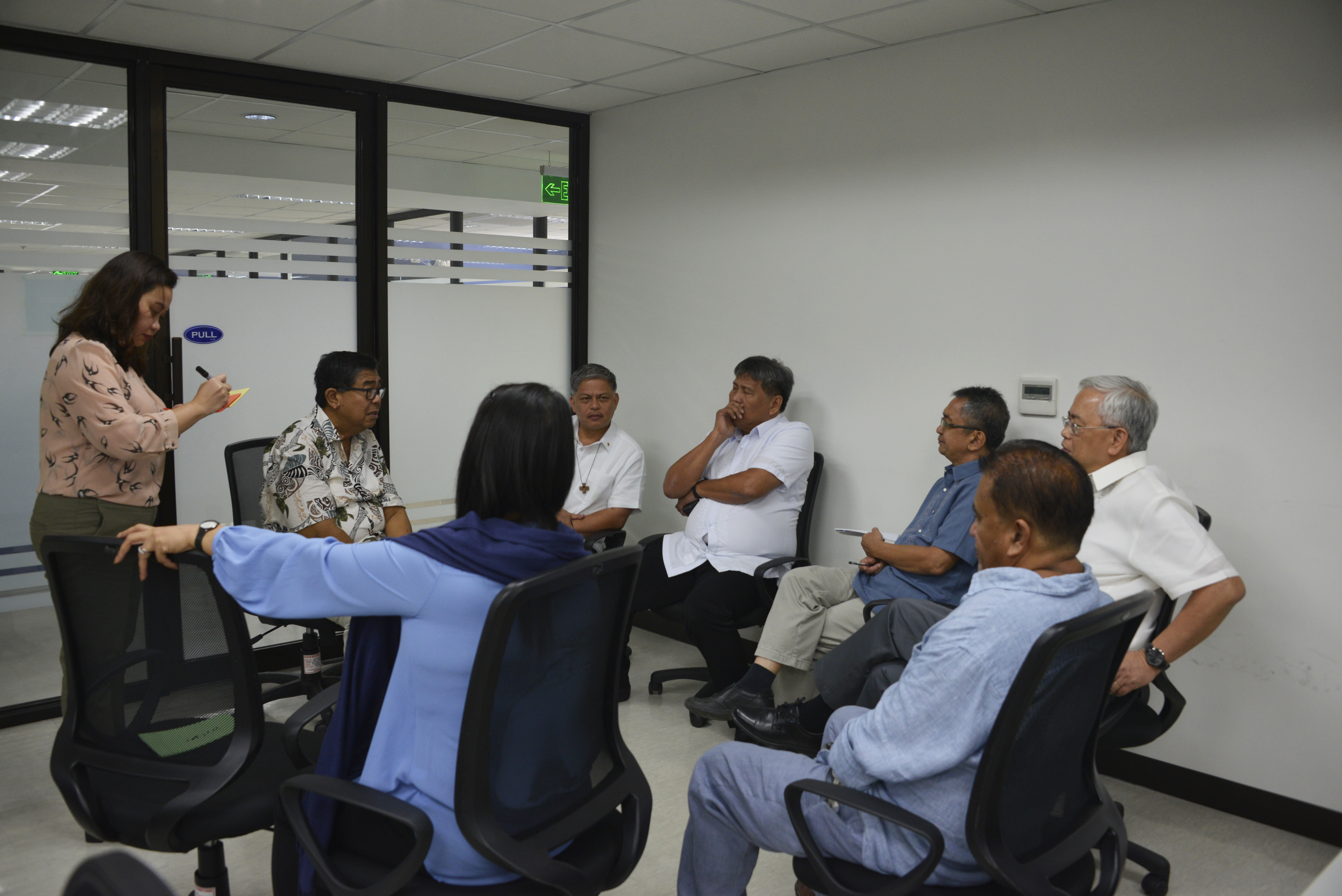 A key commitment of the 2030 Global Agenda is to ensure no one is left behind. To explore the opportunities and constraints faced by higher education institutions (HEIs) in helping eradicate poverty at the local level, the Philippine Institute for Development Studies (PIDS) and the United Nations Development Programme (UNDP) convened a forum on April 10 with officials from HEIs, national and local government, and other development partners.
Dr. Noel De Dios, President of the Human Development Network and Dr. Celia Reyes, President of PIDS gave opening remarks. De Dios highlighted the role that HEIs play in ensuring that as the economy continues to grow, there is a continued focus on those who remain poor. Reyes, on the other hand, said HEIs can generate disaggregated data that can provide greater insight into the challenges and interventions needed to combat poverty in local communities.
"Leaving no one behind in attaining sustainable development goals is a compelling issue and it is reassuring to note that so many people are focusing on it, including HEIs. We are encouraged that the discourse is not just who is left behind, but also how the gap between rich and poor is bridged. Not just the process of poverty research, but the process of inclusion," said UNDP Country Director Titon Mitra.
The forum identified important opportunities for strengthening the role of HEIs in advocating for and supporting local poverty reduction efforts, including the establishment of a coalition of HEIs that can foster an environment for collaboration and sharing of knowledge and resources among educational institutions.
The forum also noted that HEIs could become more engaged in the deliberations of local development councils, using findings from localized research to encourage local government units, the private sector, civil society organizations and other stakeholders to cooperate in crafting and implementing policies and programs that are responsive to the needs of the communities.
"PIDS has long been engaged in poverty analysis to help propel the national agenda for poverty reduction and HEIs are in a better position to find out where interventions can be done. Together with UNDP, PIDS is more than willing to help create this consortium of HEIs to take us to the next level of poverty research," said Dr. Celia Reyes, affirming the support of PIDS to the planned initiative. ###